Installations & video 2002 – 2004
STORIES FROM THE MYSTICAL EAST
2004 DANCING STUPAS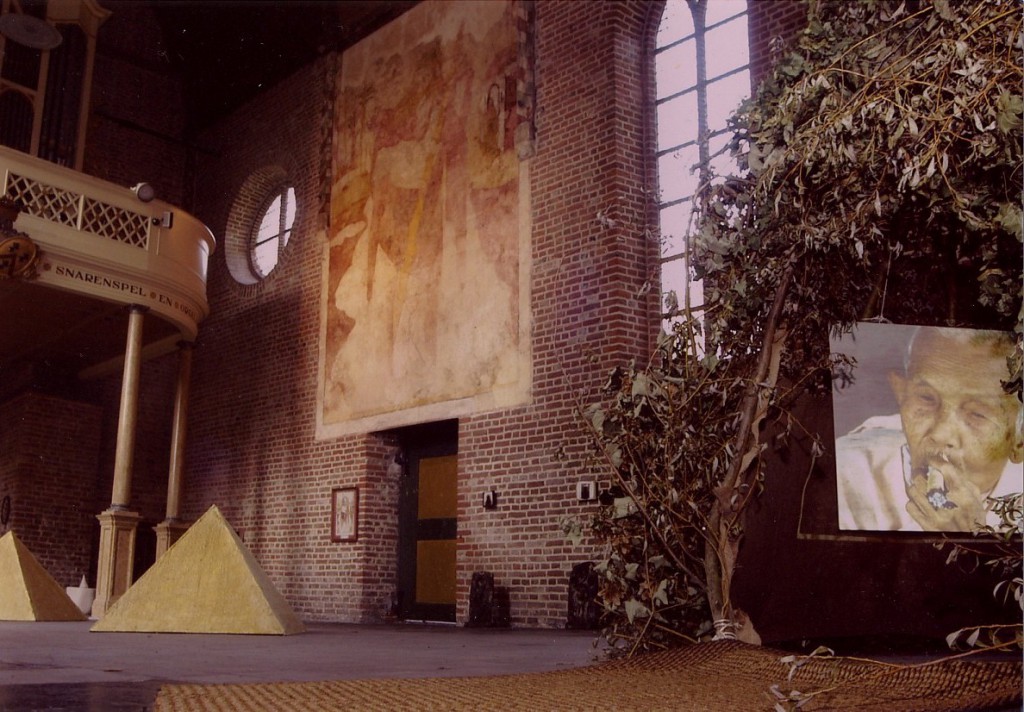 St Mary's Church Nisse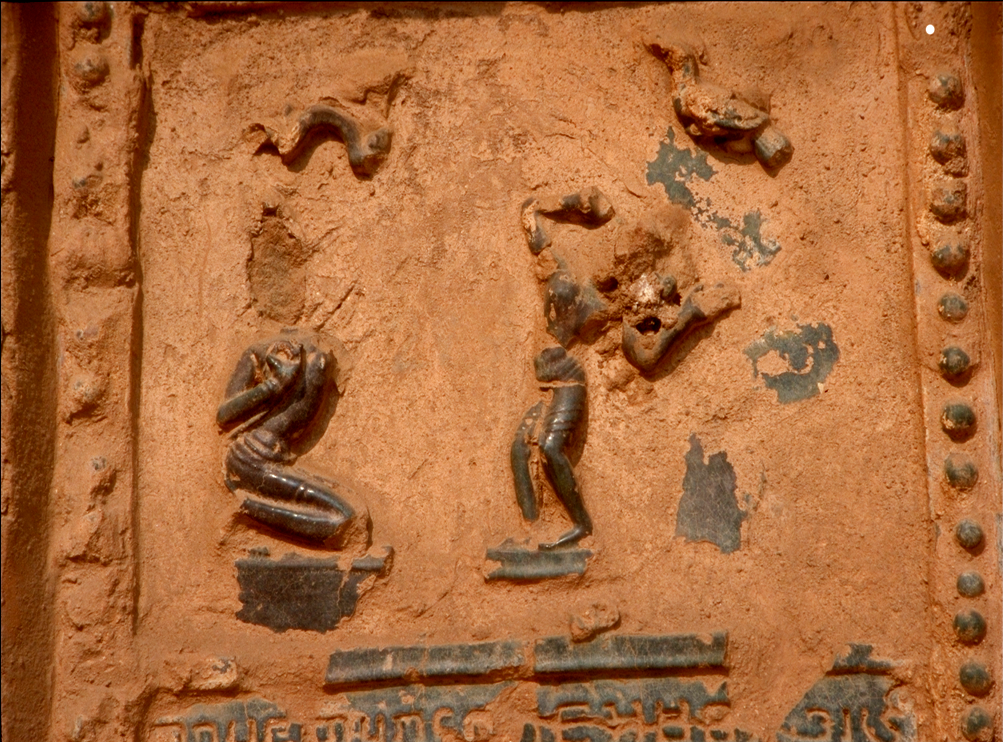 video still: The old nun narrates/ De oude non verteld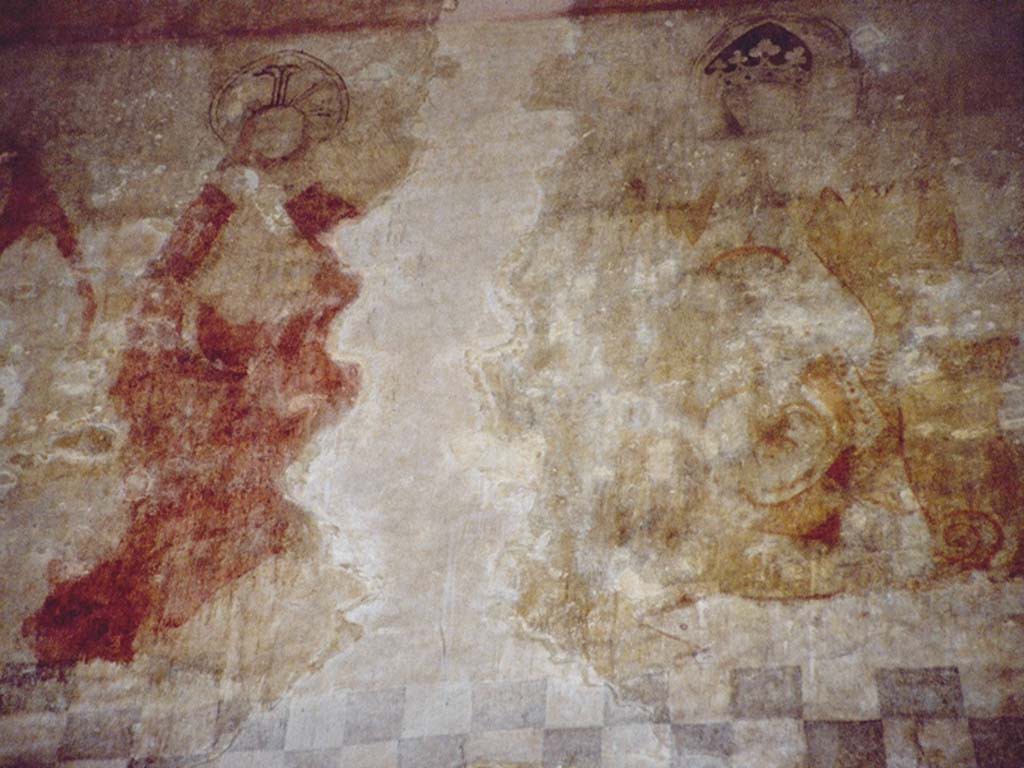 video still: The old nun narrates/ De oude non verteld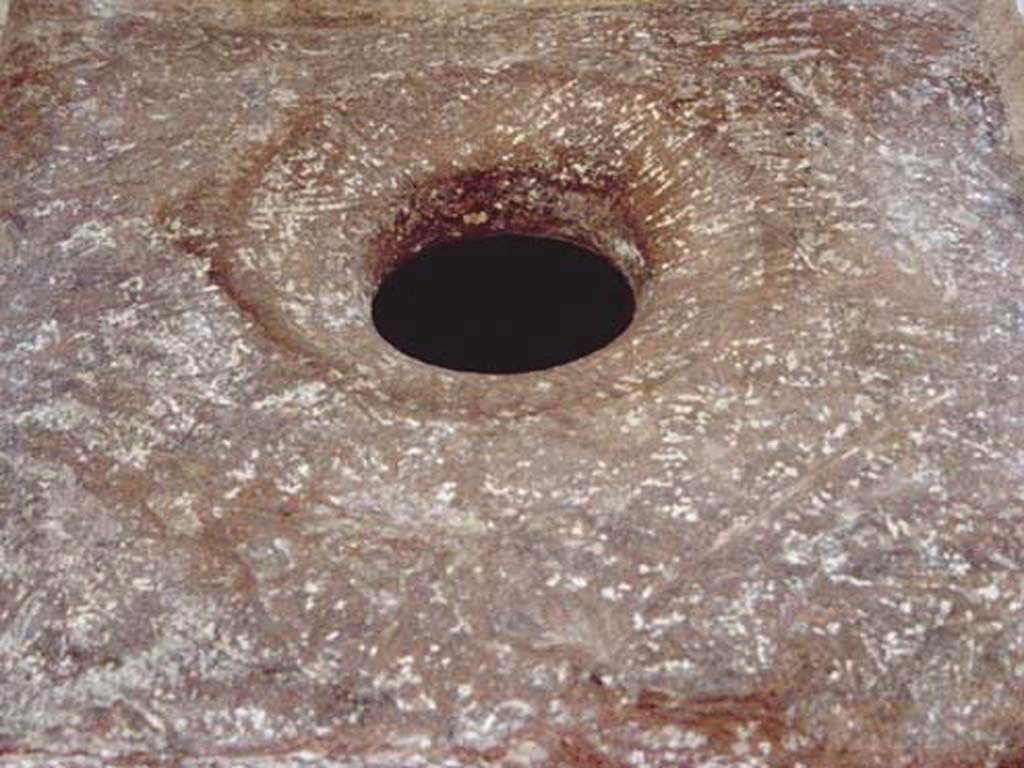 video  still: holy water well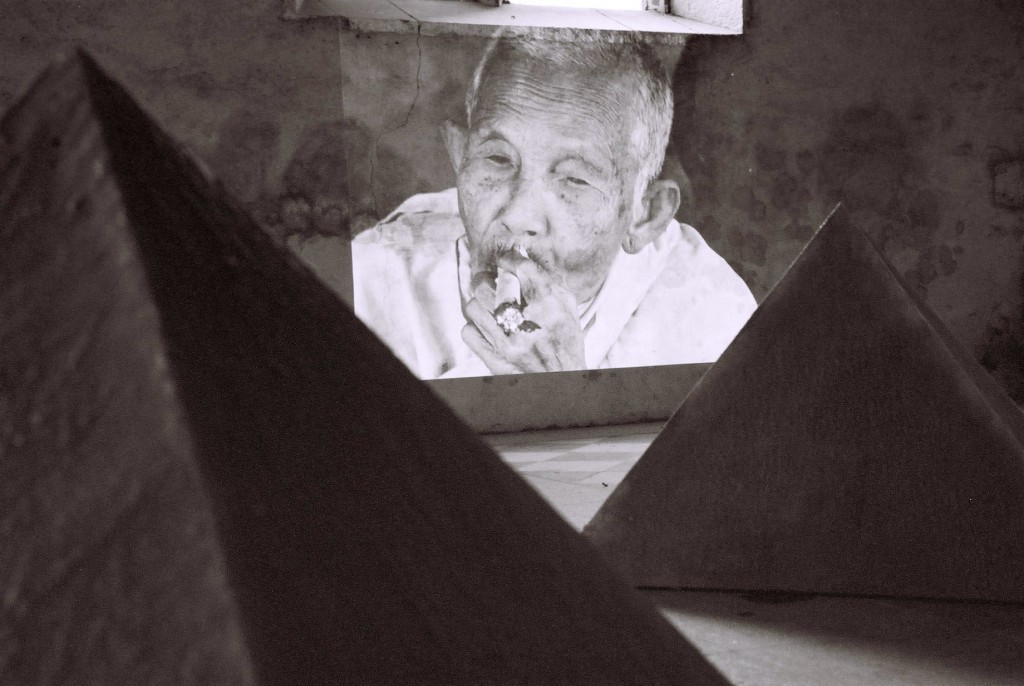 projection on the Wall Mers sur Indre, FR
2002 ORCHESTRA OF SOAP BUBBLES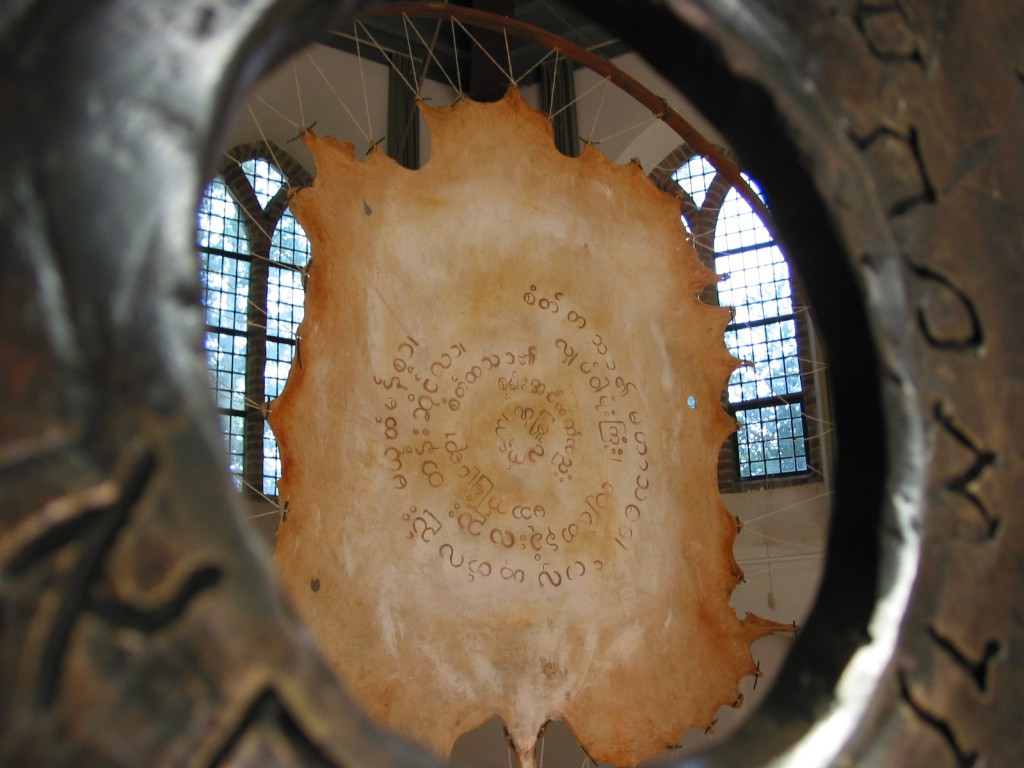 Concept and realisation and sponsoring: a trip to Burma resulted in an installation, a photo exhibition and a film of a show by the Moustache Brothers, a family of Burmese artists about their 'black-listedness'. Installation: Burmese poetry carved in cowhides which I tanned myself, statues of cow shoulder blades, statues of aluminium cement and bronzes.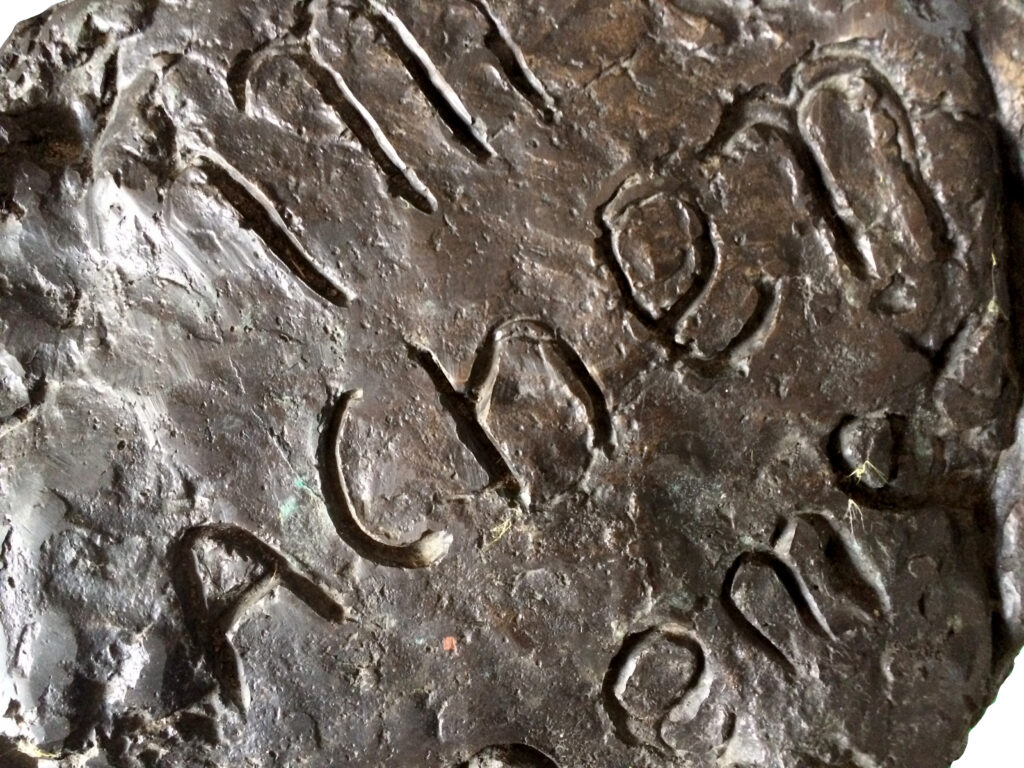 Bronze hoof of a cow with text, detail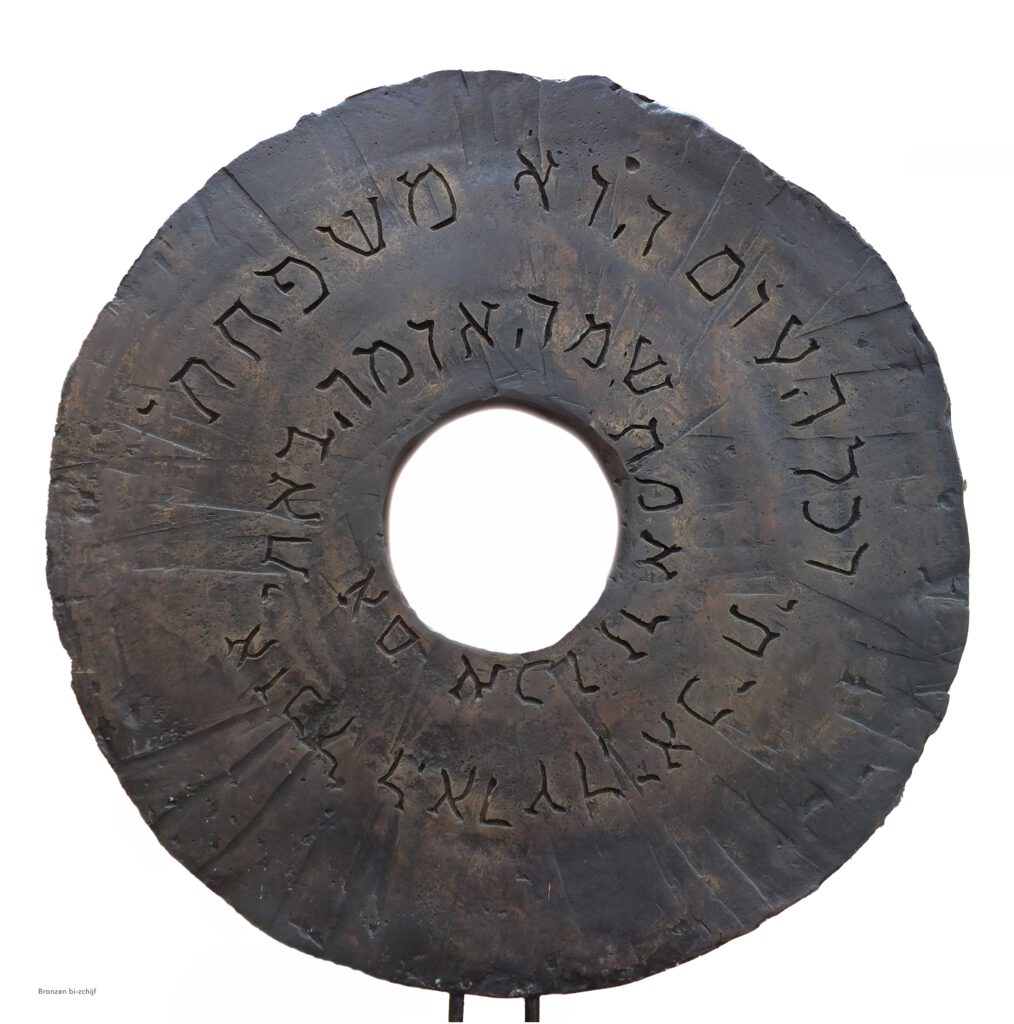 Bronze BI disk |  Ø 62 cm.  
Inscription (An old Sufi-poem from Yemen; If it is true, That my origin is earth, Then the whole earht is my home And all the world my family) in Hebrew: Im achem zo emet, She'me'ha' adama bati, Az kol ha'arets hie beiti, Vchol ha'olam hu mishpachti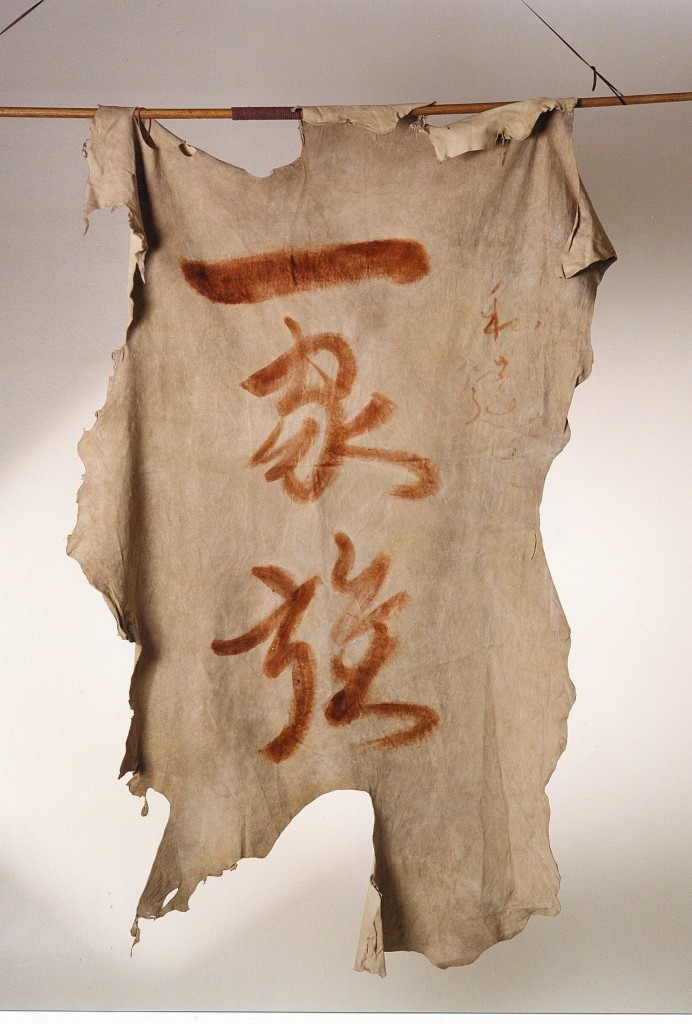 Cowhide painted with dragon blood, with the old soefi poem in Japanese signs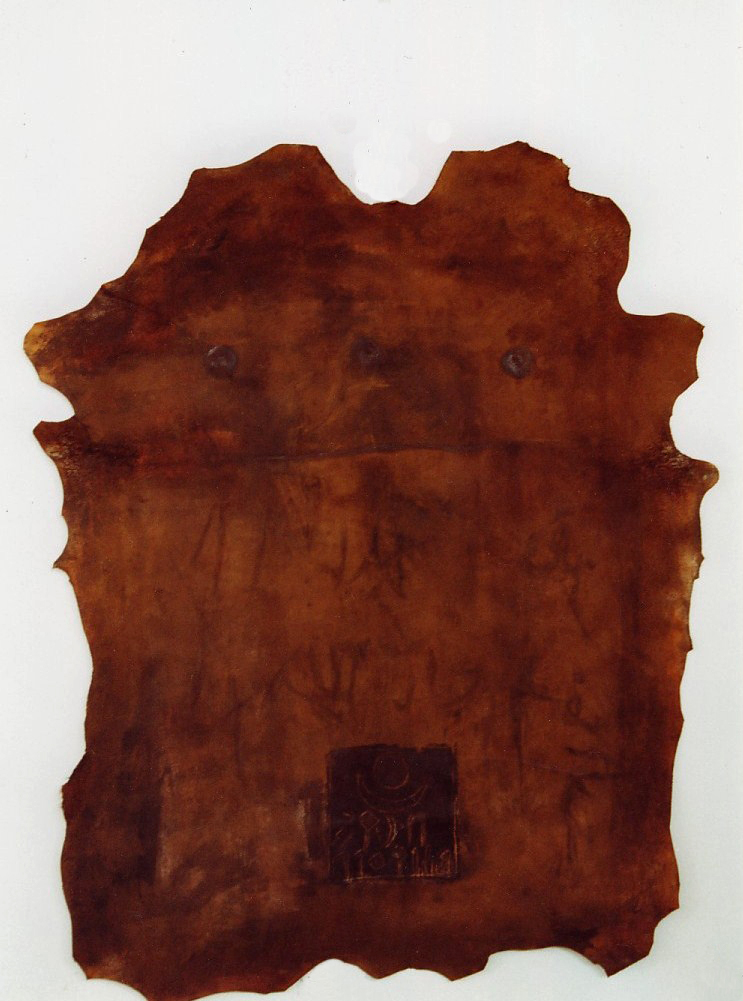 Cowhide edited characters, pigments and screen printing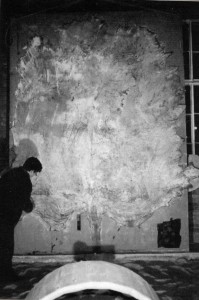 cleaning a cowhide