documentary/film and video
2018
MARCH OF THE BEES, a poetic film, 6.35 min.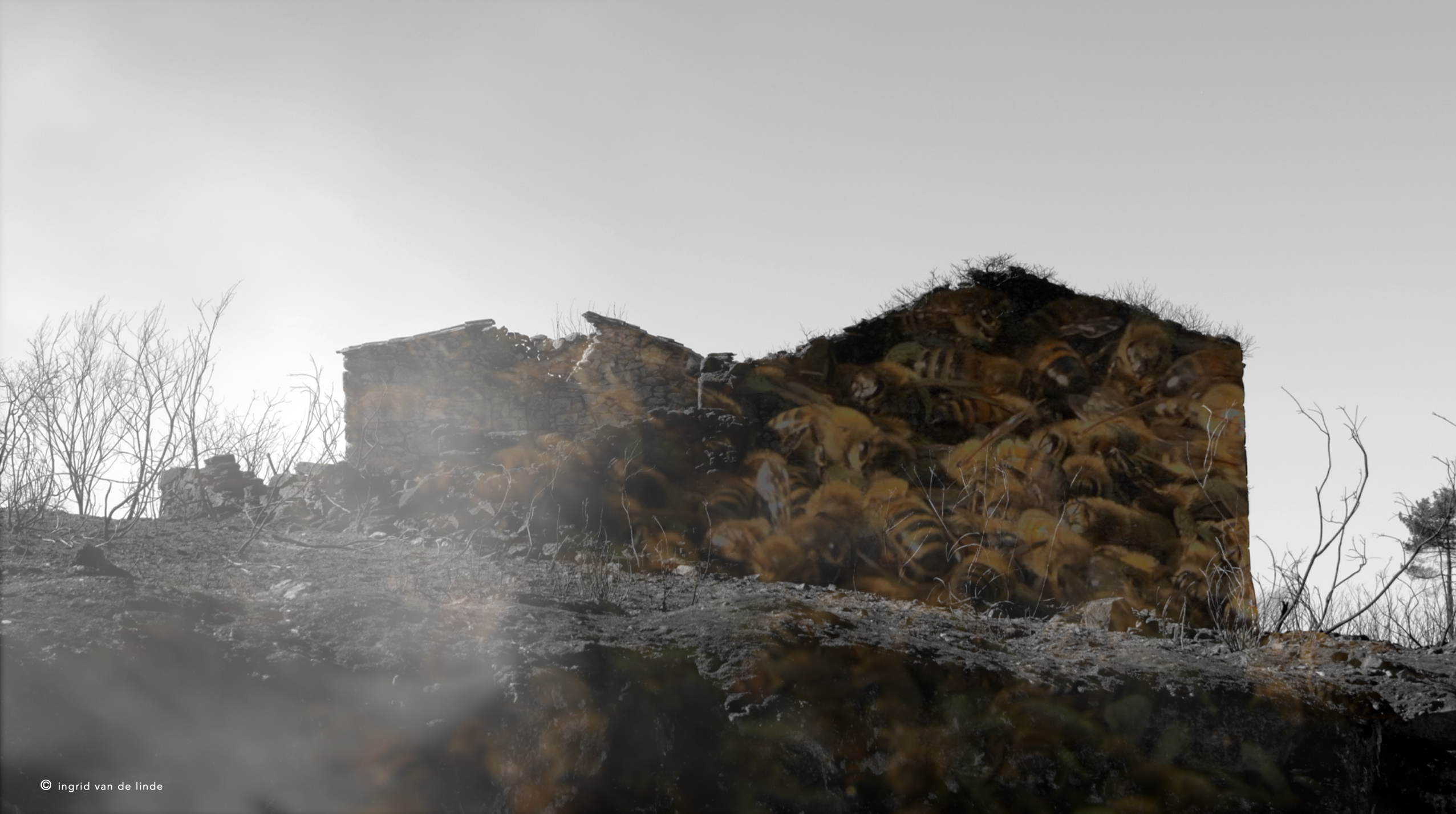 still
2017
THE VOICE OF THE RAVEN, a short film of 3.15  min.
still
2016
documentary
SHORT TRAILER THE TAVERN AND MR. BRUYNS
THE TAVERN AND Mr. BRUYNS IS A CONTEMPLATIVE DOCUMENTARY:
A GAME AND A SEARCH FOR A BALANCE BETWEEN THE INEFFABLE, THE IMAGINATION AND THE (HISTORICAL) REALITY.  66 min.
ORIGINAL TRAILER THE TAVERN AND MR. BRUYNS
video/kunstmanifestatie
DE LASLOODS 2016
2012 – 2015
DE HERBERG EN DE HEER BRUYNS IS EEN BESCHOUWENDE DOCUMENTAIRE: EEN SPEL EN EEN ZOEKTOCHT NAAR EEN BALANS TUSSEN HET ONBENOEMBARE EN DE (HISTORISCHE) WERKELIJKHEID.
video/ kunstmanifestatie
NEVELEN IN BLOEMENDAAL
2011
installatie/performance/video
WIND THAT CARRIES SAND AND DRIVES STONES – Foundation OBRAS, Centre for Art and Science
Cirius